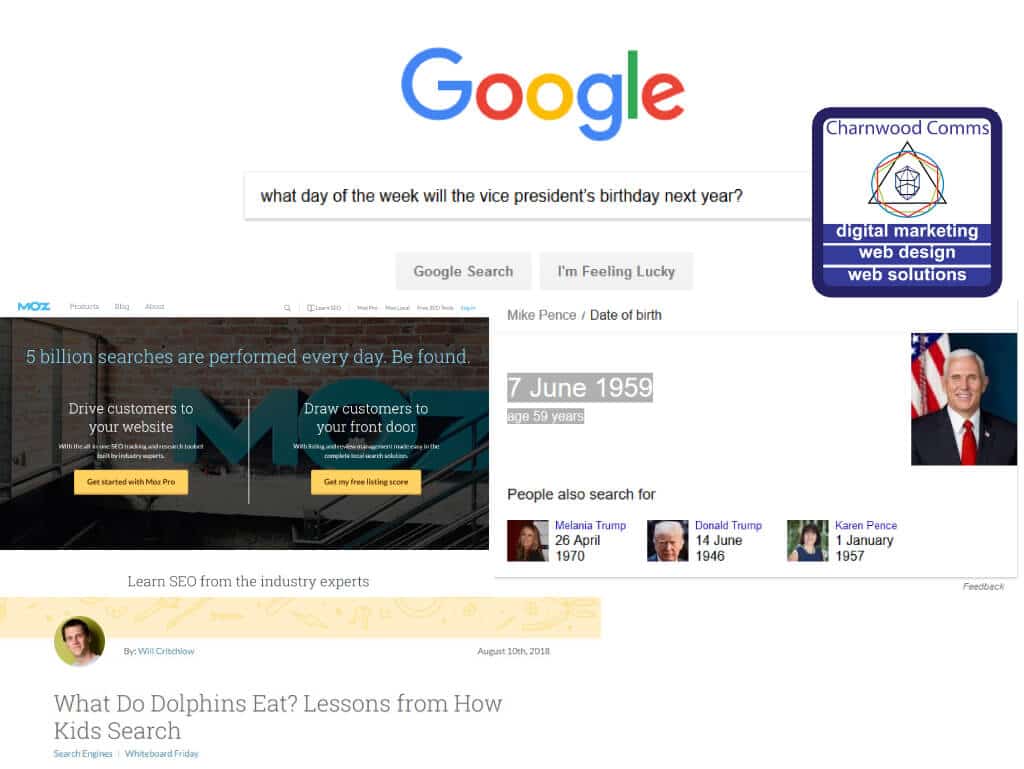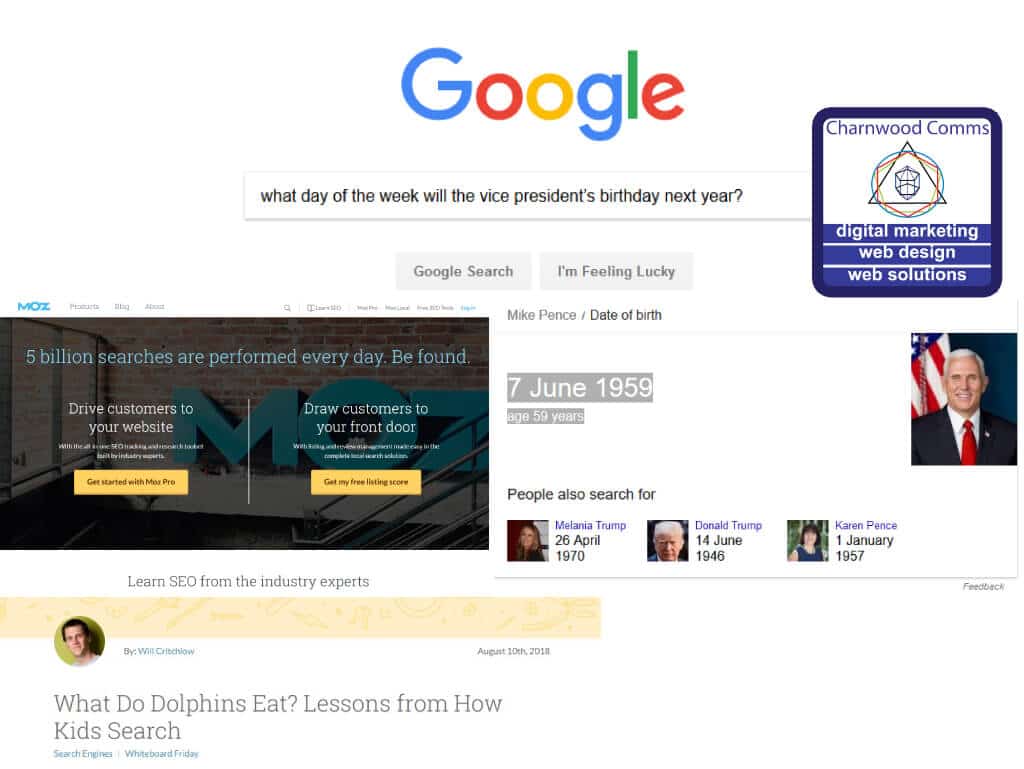 "what day of the week will the vice president's birthday next year? – FRIDAY"
Answer:- Mike Pence 7 June 1959 age 59 years  "Friday 7th June 2019"

Today MOZ's Whiteboard Friday looks at how advanced Google's ability to answer complicated search request. One of the questions raised By: Will Critchlow in his Whiteboard Friday video, is can we ask complicated and multi layered questions of the search engine? This looks at research Google carried out to understand how children think about how to answer questions with search engines. This research take us into how we ask questions of the search engines and now, how these are better equipped to understand a multitude of complex questions asked together.
As an exercise in Search Engine Optimisation I have created this page to see if MOZ followers find this page, if the asked "what day of the week will the vice president's birthday next year". Wish me luck as this is just one page on a website not dedicated to the subject matter, with a moderate level of Domain authority and page authority. Any how we will see how and if this succeeds.
Google ability to dig out to find the right information and then relay this back to you has greatly improved. I imagine that the base questions look something like these:-
Validation searches:-
Who is the Vice President today

Vice president of what? – Country / Organisation / Body of people.

When is his birthday

Does this person have an official birthday? – The Queen has an official day each year to celebrate as well as the day she was born on.

What day is that next year

What year is this search being performed? – now, present day / last year.
Screenshots of the Validation Searches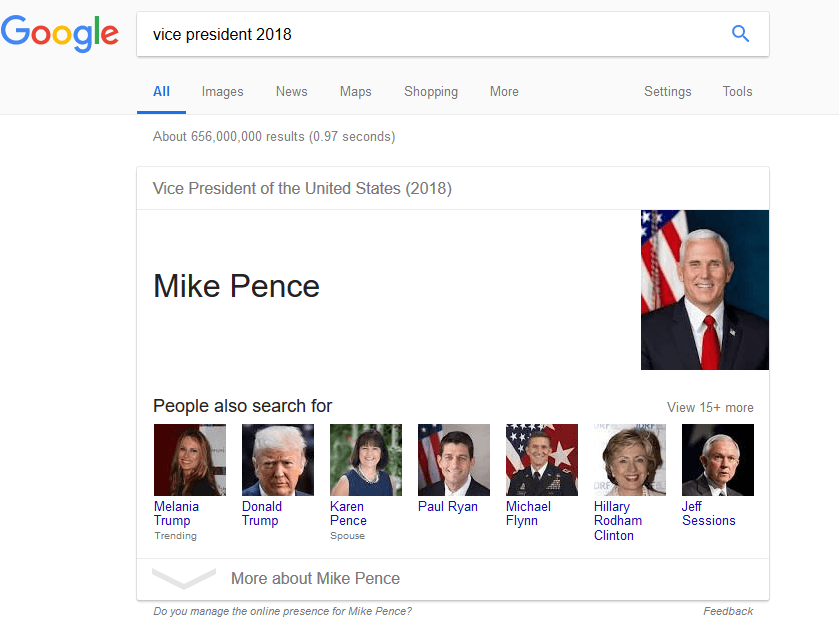 ---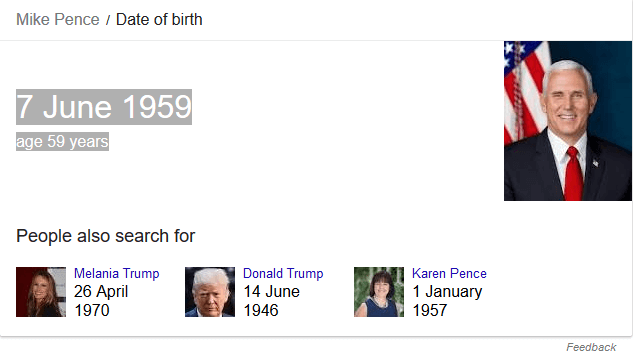 ---

---
A pyramid of assumptions.
To answer these questions, and to give a speedy response each question must make an assumption.
Humans may make this assumption based upon a preserved basis of importance, evaluating the information in a hierarchical nature, a pyramid of importance.
The perception of which country is the most important in the present level of consciences may be the United States of America. The next assumption may be the most important person could the President. Setting out the layers related questions. So this question is already moving down this pyramid of information.
Will Critchlow also wondered what kind of question we will be able to ask in the future, with this level of complicity and the progress in the growth of AI to assist this Search engine process, the future may ask greater question of us as a Human Species, questions that we have never thought about before now!
If You did find this page please respond by making a comment on the MOZ blog page for the Whiteboard Friday post
https://moz.com/blog/lessons-from-how-kids-search