SEO 2018 is bigger than we think, with more website pages then there are stars in the universe, how do search engines know what pages are best for what subject?
With over 200 Ranking Factors to rate your website pages, we have identified the 4 biggest ranking factors affecting you in 2018.
Customer SEO Review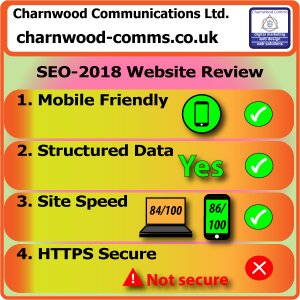 As part of our customer review process we are looking at how well your websites are performing against this year's changing environment on the internet and the 4 main changes you face.
We have kept this review to the 4 most important factors, which are moving the goal posts for business and how well they cope with this new set of "Ranking factors".
We have outlined these factors in more detail on our page "SEO in 2018".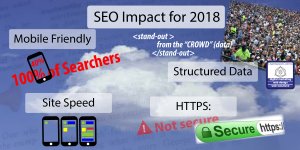 We are checking each customer website and we will report back to everyone on how well you score and give you the options to implement the necessary change to continue to compete against your business competitors.
SEO 2018 Success
We recently updated one of our customer's website with "Structured Data" and moved them up from 14th place (nationally) to 1st page of Google & number 1 spot for the term "Accountants Manchester".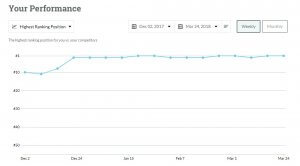 These changes took place in December 2017 and they have remained at number one, now three months on, and moving their competitors off the top spot (a much larger company with a lot more resources). These updates have also increased their Rankings for a whole range of other keywords.
Related Resources
If you would like to know more please contact us on 01942 704027.

More industry news, an informational video from Rand Fishkin of MOZ – 9 Predictions for SEO in 2018