Technical SEO Manchester

Technical SEO Manchester is all about improving Your Website, Speed, Reliability & User Experience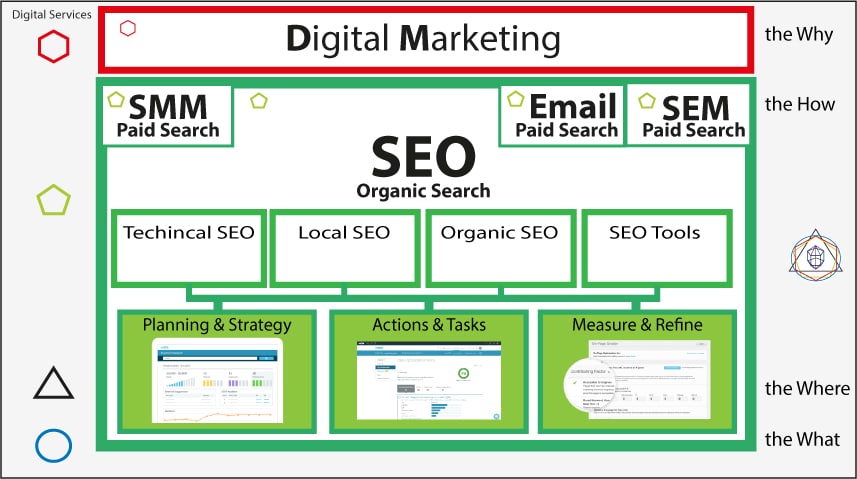 Technical Search Engine Optimisation is all the behind the scenes configuration to make the page and the whole website work. The main goal of Technical SEO is to improve the speed and reliability of the site. Also this covers the behind the scenes ways that you inform search engines how to crawl your website, and what pages are available.
This typically gets put in to two areas of expertise
OnPage SEO covers all the technical points relating to how the page is constructed, what codes are used and there are no errors.
Offpage SEO related to all the important factors from other sources on the internet. A big part of this is Backlinks to your site from other trusted websites. As well as reliable sources of information about your organisation.
Other Important SEO Factors
Other aspects of SEO that is important are:-
Technical SEO

Looks at the way your website information or content is presented and relevant for a user

Organic SEO Results

Looks at how well your web page serves the relevant user request

Local SEO

Local SEO is all about how well the search engines understand your Geographical relevance to the users search request.

Google's Knowledge Graph

A display panel that holds standard information about a business or person. An entity relating to other entities.
More info about Local SEO from MOZ
Technical SEO Manchester
Local Manchester business
SEO Services for Local Business we have helped in Manchester.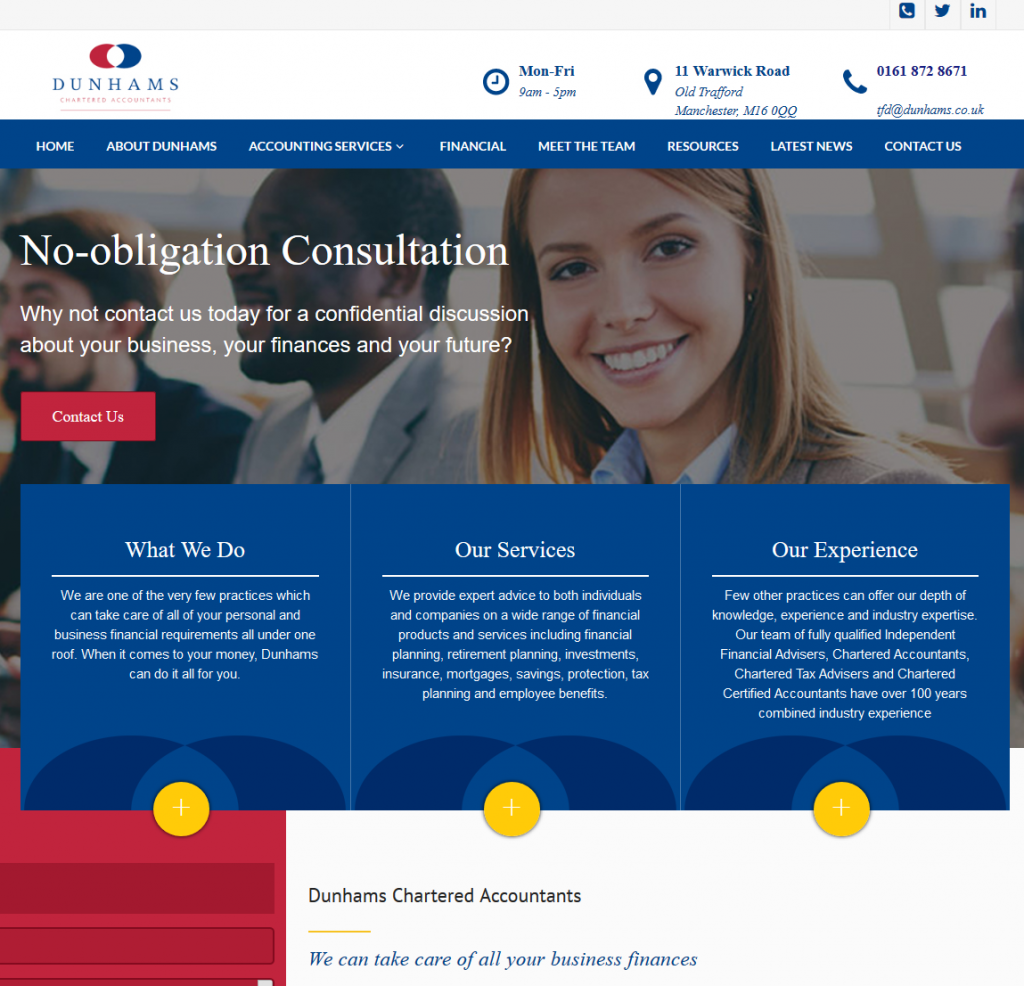 Dunhams Chartered Accountants. We are a team of highly experienced chartered accountants and tax consultants who can help you manage your business and grow your company.
We provide expert advice to businesses of all sizes and in all kinds of sectors. Talk to us and we will provide you with a unique plan to address all of your business's financial needs - outsourcing, accounts, payroll, auto enrolment, audit, business start-up, commercial advice, business planning, exit strategy, business sales and acquisitions, tax mitigation, financial advice, raising finance, funding options, grants, VAT planning and business insurance.
Seo Services provided
Web design, Domain Registration and Web hosting,
Website re-design,
Webmaster Maintenance Services and Local Keyword targeting with Local SEO Services.
Andrew of Dunhams gave us a review :-

" Excellent consultant really seemed to grasp what I needed from our website and commenced an implementation programme that worked with me and my business. ".
Local Tyldesley business
Is another successful local business servicing its customers throughout the Greater Manchester area. Providing Emergency glass replacement and Locksmith services.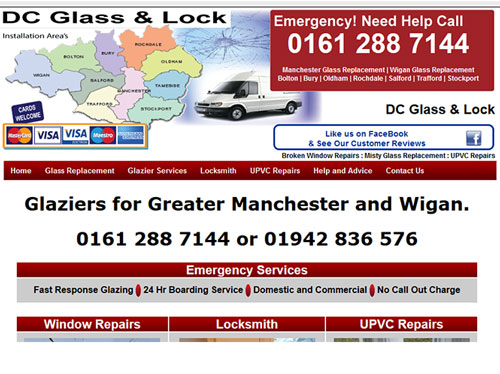 Seo Services provided
Website Creation
Upgraded to Mobile Friendly
SEO Optimisation for Local Areas
Digital Profile Management and ongoing SEO
Darren of DC Glass & Lock has review

"Fantastic personal advice very friendly service been using charnwood comms for close to 8 years very satisfied 👍 "
Manchester Local Services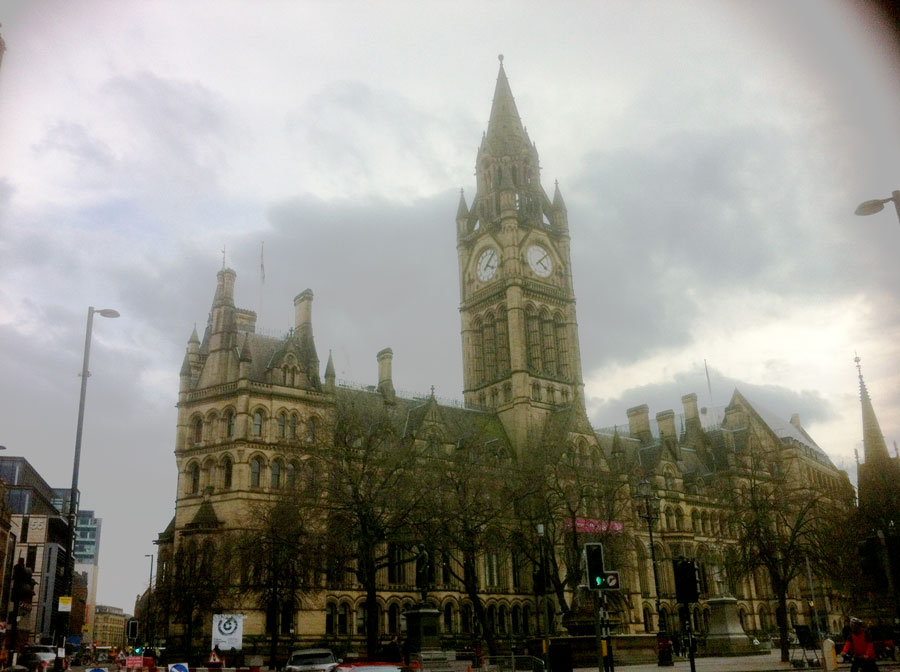 Manchester is a major city in the northwest of England with a rich industrial heritage. The Castlefield conservation area's 18th-century canal system recalls the city's days as a textile powerhouse, and visitors can trace this history at the interactive Museum of Science & Industry. The revitalised Salford Quays dockyards now house the Daniel Libeskind-designed Imperial War Museum North and the Lowry cultural centre.
FAQ's
Search Engine Optimisation FAQ's
What is SEO and how does it work?
Search Engine Optimisation (SEO) is a digital Marketing Technique to get your website content to the top of ORGANIC (FREE) Search Engine Results and in front of your customers, before your competitors. Using best practices to present your content enables Search Engine to inform People you have information to help them with their search intent (how to Do, to KNOW, to find a WEBSITE, to VISIT in Person).
Why is SEO important?
SEO is important because how people make choices keeps changing. They used to look up in a book for information to assist them to satisfy their intent (how to Do, to KNOW, to find a WEBSITE, to VISIT in Person). Search engines now have to provide these answers vis Desktops, Mobile Phone, Home Speakers, and Home assistants, (Google Assistant, Amazon Alexa, Apple's Siri, Microsoft's Cortina).