SEO Tools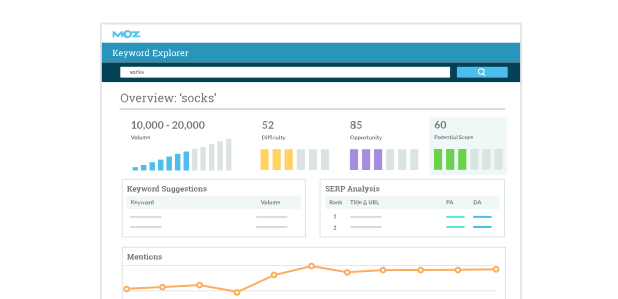 New Suite of Expert SEO Toolset
SEO Tools
Keyword Research –
SEO Audit & Crawl
Backlink Research
Rank Tracking
SEO Toolbar
Keyword Research
Discover Keywords with Keyword Explorer
Find new keywords to target and save them to lists. Prioritize your lists by volume, competition and SERP feature.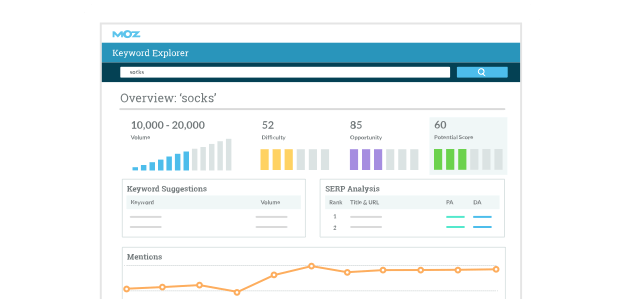 SEO Audit & Crawl
Quick site audit
Run a site audit of up to 3,000 pages against any public domain. Find bad links, broken pages, and get an analysis of over 20 factors that may affect search engine crawlability.
Optimize pages
Get instant insight into your on-page keyword usage with recommendations to help you rank higher and optimize for your targeted search terms.
On-Page Grader
Backlink Research
Discover link opportunities
Find new link building opportunities as you monitor the web for mentions of your brand, products, and competitors and stay up-to-date on the latest topics related to your business.
Analyze your links
Get the data you need for a deep-dive exploration of inbound links, linking root domains, and anchor text. Discover unlinked mentions, find pages with broken links, and see how your link profile stacks up against the competition.
Crawl Test
Rank Tracking
Quick keyword rankings
Track keywords over time and setup email reports. Get out there and prospect some keywords.
Rank Tracker
SEO Toolbar
MozBar
Examine and analyze important search, social, and page metrics on any site you visit - right in your browser.
Download MozBar for Chrome
On-Page Grade
The On-Page Grader measures how well a page is optimized for a keyword.
Fresh Web Explorer
Find mentions of any term on the web
Analyze mentions of your brand, competitors, or any other key term that interests you.