Questions & Answers
How do I know if I can trust information I find on the Internet?
Basic answer:
Can I trust the internet?
The basic answer to this is you have to use your own judgement as to what you are looking at. The internet is an open mostly public domain, which has no legal enforcement's to put true facts or statements on the internet.
You can use the available website and technical information with that article, which provide information about who and possibly where this information came from.
The website domain name
The date of when the information was created (as in its out of date and no longer relevant).
The Arthur of the article, do you know them.
The reputation of the source of information, are they known and trusted.
Reviews from other internet users
We also have a range of SEO tools to help you check these sources.
Most reputable sources will try to demonstrate they are trustworthy.
Reviews and rating websites are becoming more featured trust indicators to establish credibility of information sources.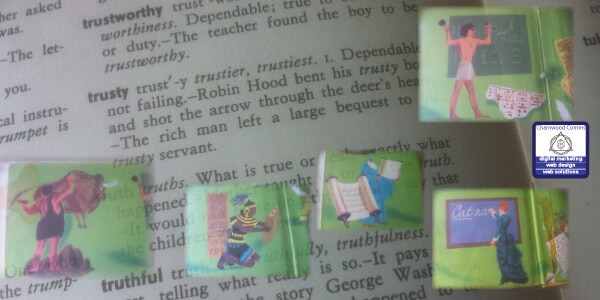 Technical:
Websites that use https: have registered and paid for the ability to secure the connection between you and the website.

Security companies provide a security checked vetting service to confirm the validity of a website. Some provide Browser tools to indicate know and trusted website.

Alongside some images, information or statements Arthur's provide a link to the source provider so as to give a trust element to the information.
Each website is hosted on the internet using an IP Address (e.g. 192.168.100.200), these numbers are managed by an international independent organisation. These numbers are allocated out to providers, who then reallocate them to end users / website.
These can be looked up in a "who is date base" to trace the source. The IP Address can be tracked to the equipment that connects it the internet. This can indicate its physical location in the world.
Business:
Can I trust the Internet? Search engines work very hard to establish what is and who provides trusted information.
Working with the search engines to identify you are a trustworthy source is of great value to any business, as they control which information gets promoted around the internet.
Using consistent references to yourself, (N.A.P. Name, Address, and Phone Number) helps identity you as a genuine provider of information.  In the UK Limited companies are required to identify themselves with their legal information.
N.A.P. Information forms an important part of any businesses SEO tactics to get a better public reputation.