We have access to the very best SEO tools available. Built and developed by Experts in the world of Digital Marketing.
The Best SEO Tools for this Modern Internet.

Search Engine Optimization ToolSet
Keyword Research – enables you to see which Keywords are popular and measures the level of competition for that term.
SEO Audit & Crawl – Full scan of your website for Errors, Problems, Accessibility, Duplicate Content, and much more.
Backlink Research – Analysis of who is Linking to your website, Who could be, and who is Linking to your Competitors website.
Rank Tracking – Estimated percentage of clicks based on your keyword rankings, and weekly monitoring.
SEO Toolbar – Your On Screen SEO Tool whilst you browse the internet.
Each of these tools have been developed to overcome the complexity of the modern day internet.
Discover Keywords with Keyword Explorer
Find new keywords to target and save them to lists. Prioritize your lists by volume, competition and SERP feature.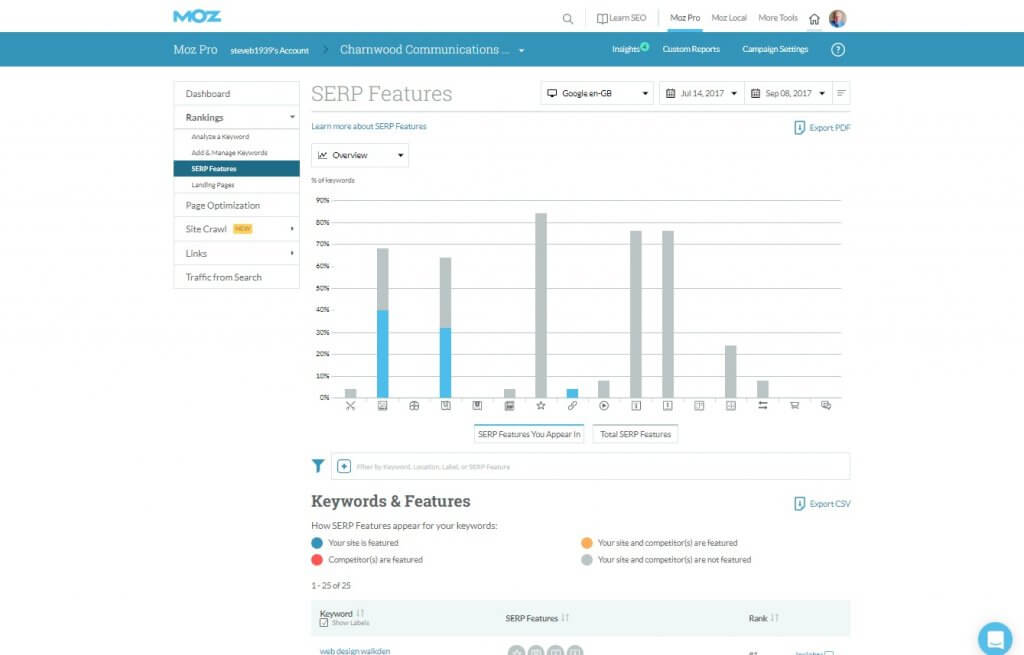 Full Digital Campaign
With each Digital Marketing Campaign we are able complete these tasks
Discover link opportunities
Find new link building opportunities as you monitor the web for mentions of your brand, products, and competitors and stay up-to-date on the latest topics related to your business.
Campaign Tracking
Analyze your links
Get the data you need for a deep-dive exploration of inbound links, linking root domains, and anchor text. Discover unlinked mentions, find pages with broken links, and see how your link profile stacks up against the competition.
Campaign Tracking
Fresh Web Explorer
Find mentions of any term on the web
Analyze mentions of your brand, competitors, or any other key term that interests you.
Fresh Web Explorer
Quick site audit
Run a site audit of up to 3,000 pages against any public domain. Find bad links, broken pages, and get an analysis of over 20 factors that may affect search engine crawlability.
Crawl Test
These Tasks can Be A One Off Tests
If you would like us to test any of these features for you ,- We can do these on a one off basis.
Quick Keyword Rankings
Track keywords over time and setup email reports. Get out there and prospect some keywords.
On-Page Grade
The On-Page Grader measures how well a page is optimized for a keyword.
This is a FREE Download
MozBar
Examine and analyze important search, social, and page metrics on any site you visit – right in your browser.
Want to know more
If You would like to know more Please feel free to ask us.
Please use this form to ask your question