Google Search Today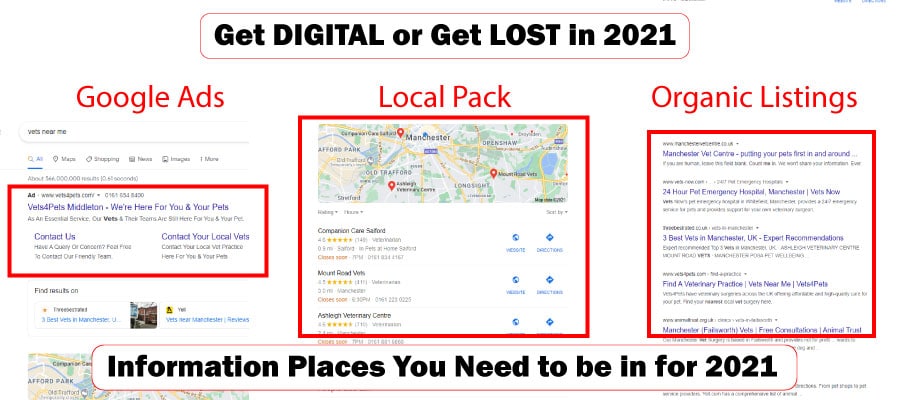 Your Business will need to compete in these 3 areas of the digital world.
Adverts
Google ADs
Google Adwords System
Local Pack
Local Business near me
Google My Business Database
Listing
Organic Listed websites
A website found on the Internet
Get Digital or Get Lost
If you want to be a successful business today you have to look at being found online.
You have a digital presence, an existing source of information about your business.
You need to influence the places this digital information is held, and that feed the internet.
You need to be near the front of the list or you will be lost in the numbers.
Best of Digital & Were it is Found.
Google wants to be the information centre for the world. It wants to provide as much assistance as possible to users searching the internet.
This desire to inform has resulted in Google creating 3 main areas of influence you need to be aware of.
Google's 3 main areas of influence over a search request are:-
Website listings
Local Business Database
Adverts
These show up on Search Engine Result Pages (SERP's) as:-
Organic website lists (Top 10 Listings)
Local Pack – GMB, Google's local business database & Google Maps
Google Ads at the Top of the page
Each of these areas of influence are held in different places. Each needs its own set of skills to manage, optimize and control.
The Places to be Found
Controlling Website Listings
Organic Search
68% of online experiences begin with a search engine.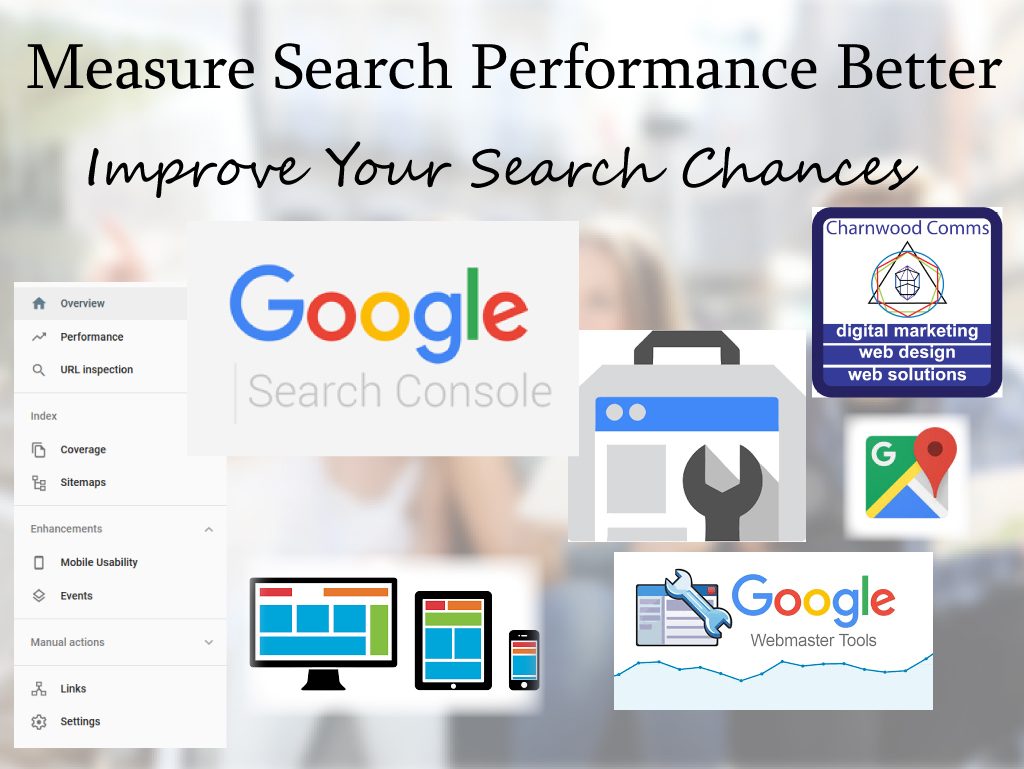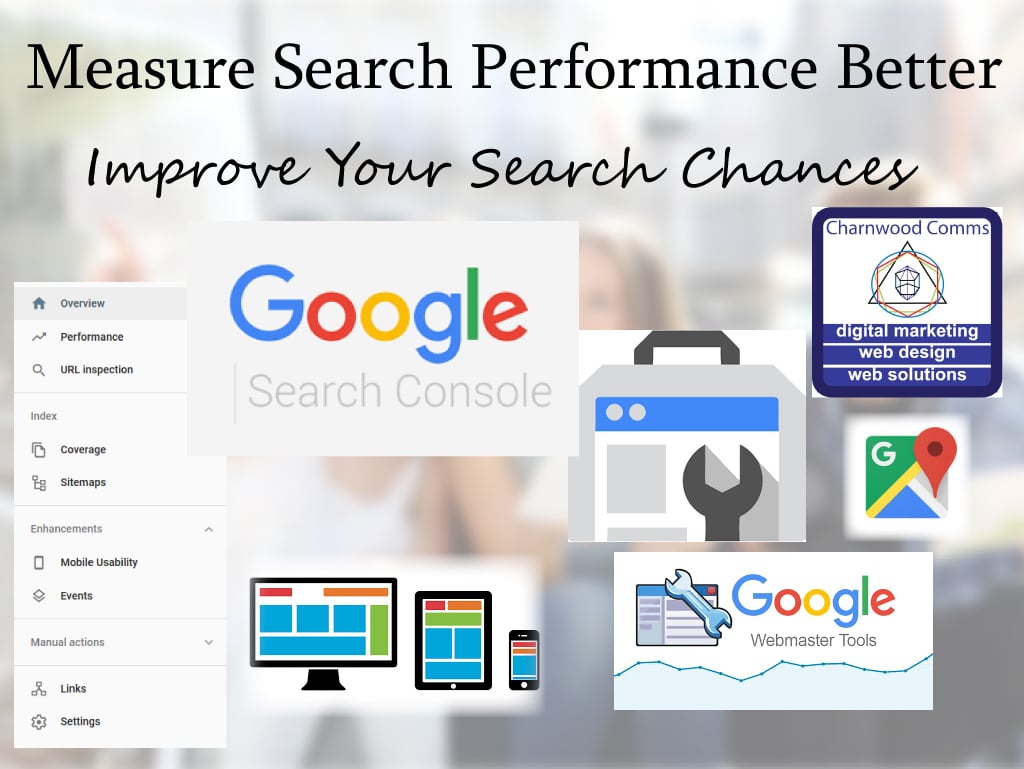 It's all about optimizing your website. Giving as much help to Google as possible to understand the content on your website. So they can present your business in the search results to users.
Google scans the internet looking for web pages. It follows links on pages to other pages. It tries to understand, that this page is about a subject and links to another page about the same subject and they are related.
This process is called crawling, and the output from this is put into Indexes. Indexing speeds up the listing process of a search, because related webpages are grouped together.
These indexes relate to Keywords & Phrases used by users to requests information.
It Is Important to Optimize your webpages to explain what you do. So Google can place you into the right list, and place you in front of a user's search requests.
Building the Local Business Database
Local Search
64% of consumers use Google My Business to find contact details.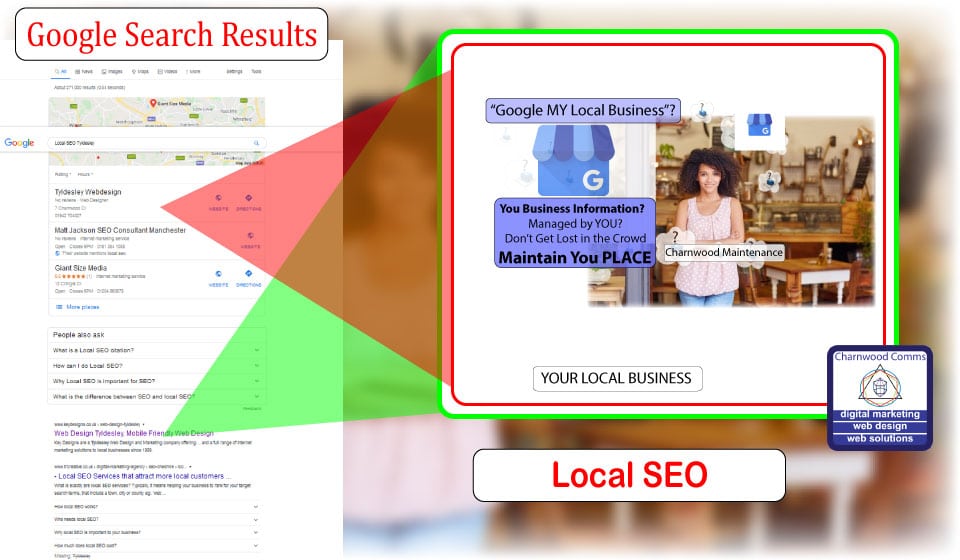 Over time Google has not always found the best information from websites, and is not able to report back to users about a given subject or entities. So it set out to create a business database were it could store and report back to users, about Local businesses.
Giving businesses the opportunity to add information, photos, and details. Enabling business to engage with people from their own public profile.
If Google can't find the information, it will build its own.
Topping the Bill
Paid Search
40% of the clicks made on Google's search results are focused on the top three ads on the 1st page
Google searches inform billions of people every day. With these kinds of numbers it's only natural someone is going to want to pay to advertise their wares, and be placed in front of them.
As they are paying for this service, they demand to be put at the top of the listings.
The more popular a search term or keyword, the more you pay.
Paid ads get put in front of good websites.
Your Year of Digital Action
Get us to do the work with You!
Choose Your Solutions for 2021
If you want to be a successful business this Year?
You must take action
Or
You will Get Lost
Call us 01942 704027