The changing face of the internet in 2020 for a Small business.
#2020predictions
Small Businesses can Survive, the up and coming improvements on the internet.
How you find information on the internet is changing.
Mobile First Indexing – Mobile friendly website listed
Structured Data – labelling for a new Internet search types
Machine Learning – Artificial Intelligence (AI) will select for you.
At the end of last year, there was an unusual amount of end of year reviews and news round ups, from industry experts. Each giving their insights into the changes they could see were coming into effect for 2018. Each explained what changes were going to impact their own sector of interest and reasons why each would have an impact.
This is a review looks at the 3 main changes that will impact your small business in 2018.
These points have been compiled from these various source and most reflect major changes that will affect the general internet user and how they find your small business on the internet.
Background to changes -
Search Engine Wars.
These changes have been driven by the desire of search engines to remain the main focal point of how you find information on the internet. For years we have all been comfortable typing on a desktop computer and asking Google, Bing & Yahoo "find me this". This typing has resulted in Search Engine Results Page (SERP's) being their best attempt to understand what you have typed.
2018 will see this dramatically change.
Each search engine has been fighting to be the best source of information. The SERP's have been presenting "10 Blue Links" (called Organic Links). This is the top 10 websites that closely match your request, and they have looked at and then remembered (and place them into an Index, a precompiled list for a quicker result).
In the last few Years
SERP's have changed.
Now the results pages are driving change,
Highly personalised – by looking at your history, so no one gets the same results.
Your location – GPS and Network location of your device.
Paid adverts at the top & bottom of the page – advertisers are pushing in.
Knowledge Graphs – summery information about a subject or organisation.
Answer Boxes – information samples pulled off of website, saving you visiting the website.
What device you are using – searches are dependent on device restrictions.
Search engines are using very sophisticated technologies to understand your
Searcher intent.
Your spoken request.
Your journey to purchase – Your Path from Awareness, Interest, Consideration, To Purchase.
Taking the guesswork out of what you are likely to what – intelligently profiling you & your desires.
2020 changes
Change 1.
1. The mobile-first index rolls out
The change this year will be Mobile First Indexing.
When Google looks at your website to understand what it is about, it uses different methods to see how it will work on a desktop, and a Mobile. Each device type has restrictions on how it can display the information from your website on to the device, (screen size, processing power, connection speeds). Nearly 3 years ago Google said the number of searches on mobiles surpassed the number of desktop searches. In order to serve both these device type they have been building 2 sets of Indexes to serve up to users. This is why it has been important to have a mobile version of your website?
We now only provide Responsive web designs – it works on both device types with the same content.
Industry comments from - Search engine Land
Google is responding to this shift in user behaviour with mobile-first indexing, which means "Google will create and rank its search listings based on the mobile version of content, even for listings that are shown to desktop users." Representatives from Google have stated that we can expect the mobile-first index to launch this year.

In other words, 2018 very well may be the year where signals that used to only impact searches from mobile devices become signals that impact all searches. Sites that fail to work on a mobile device may soon become obsolete.
Make Sure you have a Mobile Friendly Website, Update Your Website.
Change 2.
2. Structured Data – labelling for a new Internet search types
"Clearly tell the internet who you are, what your page is and contains"
For years the internet has been a collection of websites with information connecting to users.
But now we have many different devices connecting for many varied uses, Smart TV's, Fridges, Home automation systems, Smart clothing or fitness ware, etc. the list continues to grow.
In an attempt to assist this diversity of devices navigate around the internet and clearly identify themselves and speed up the processing and the ability to inter connect them all, Structured Data is a new labelling system to enable this connectivity. This is coming about due to the fact that not all devices or systems communicate via typing of display screens.
Voice-first devices continue to grow
The quiet revolution of the past few years we have seen the steady growth of sales of home personal assistance, or smart speakers.
These devices have been fulfilling our music requirements as an interactive radio and internet connected answer box.
All the big players are involved, Google, Amazon, Apple, chasing your hard earned cash.
Make Sure you have a Labelled Website with Structured Data, Update Your Website.
Give us a call on 01942 704027 or
Change 3.
3. Machine learning takes off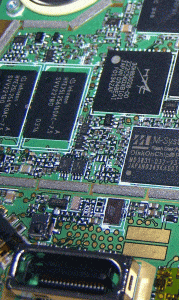 For some time now the internet has been abuzz with the terms Artificial Intelligence (AI) and Machine Learning.  These advances in computing have been explored from a science project point of view, to explore how and why machines could think like humans.
I have been watching to see how this would develop and when it would come down to the end user.
This I now see will not happen, Due to the expensive outlays need, the big players on the internet will have already used these advancements to pre frame our choices and so there is no need to deploy this out to the end users. The middle man service providers will have already used this to provide use with the choices we are offered.
Machine Learning is an environment where given enough data / events, and selected favourable outcomes computers can statistically predict what selections to make. A form of accelerated evolution process. This process can give them answers on what will survive the evolution race.
Solutions already using these solutions
Search Results – bases on your history and location these results are filtered for you
Email Spam filters
Social media News feeds – what posts to tell you about and which to drop
Shopping – related products other people like you have chosen
How can this effect your business is not fully clear, it does high light the need to keep engaging with your customers so that they don't lose contact with you due to someone else being found before you on the internet.
Make Sure you know what choices are being taken for Your customers, Keep your Website connecting to your customers.